Did you get a camera for Christmas? or maybe it was last year?   make it easy and fun by joining one of our course/workshops and you'll discover the magic of photography and how you can create with your camera.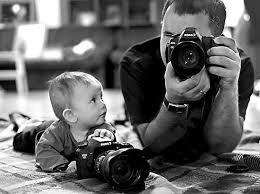 Gift Vouchers (valid 6 months) can be purchased by phone 0412412223 or email irenelorbergs@ozpix.com.au for immediate turnaround
 Gift Vouchers available
Give a fabulous  photo experience – Gift Vouchers available

  Click on to our Upcoming Dates  page to find out when the
next course is running as well as recently added new workshops.
 Unlock your camera's and your  creative potential
Private Tuition/Mentoring always available.

Don't own an dslr? – learn how to get big results with your compact /hybrid digital camera
Speed up your learning with Private Tuition 1:1 and mentoring available
List of courses and workshops (also see Upcoming Dates page)
8 Sessions to Photographic Success
Weekend Intensive
Digital Photography in a Day
Capture the Golden Light and Sunset – Dusk into Night Photography
Photo Walk on the Wild Side– National Zoo & Aquarium
Environmental Portraiture
Studio Portraiture
Mummarazzi Workshops
Take Better Photos of Babies, Toddlers, Kids and Teens
Landscape Nature Reserve Field Trip
Shooting in RAW and Post Production
One to One private photographic encounters at your favourite place
$695
Hands-on, experiential, small groups, relaxed, fun and educational – do it as a hobby course or as a stepping stone to a new vocation in photography. Flexible learning, make up missed classes in later courses.We'll work out a schedule to suit and you can always make up sessions missed with another group in the future courses. You'll be ready to capture the events and experiences of your life creatively, with new-found skills and confidence, being in control of your camera and getting the images you want.  Work at your own level beginners or advanced you'll advance quickly with expert guidance and personalised feedback. We look at Black and White photography, colour, creative composition, panning/action/movement, studio portraiture and outdoor, the flash, filters, lenses, accessories and venture out into the evening for night photography and put it altogether in a field trip.  Yes, it's quite comprehensive , yes, you'll get a lot out of it and yes -you'll love it!
Small classes with personalised learning! Have fun while you learn in the company of like-minded people! Bring a friend or family member for a further discount and to share in your learning, joint interest and having fun together in applying your newly developed photographic skills to travel, landscapes, family and friends and many other areas.  Mix of learning in the boardroom and outdoors  experience to ensure your total grasp of techniques presented.
 Mummarazzi Workshop – Take Better Photos of Babies, Toddlers, Kids and Teens $290 ($250 if you form your own group)-  -2 x 2  hour workshops  – learn before you have a baby!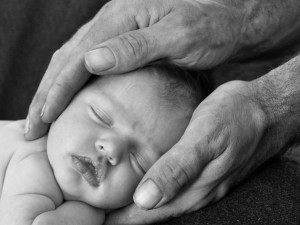 2 x 2 hour sessions – get in touch with your camera – from Baby Bump to 21st you'll be shooting like a Pro! Kids are fun, exciting and intriguing. You will learn to see them in a different light.  Can't find a baby sitter that's fine BYOB
Session 1: The Camera: Technical aspects of photography, exposure triangle and delve into the Menu to take creative control.
Session 2: Review of home assignments, then practical session using studio and/or natural lighting. BYOB (time for you to create beautiful images with guidance re creative composition, colour, framing and working with the light).

Need a unique baby shower gift? Gift vouchers available.
Dadarazzi's, Nanarazzi's and Poparazzi all welcome too!
limited to SMALL group – BOOK NOW! Suitable for all levels – beautiful outdoor location! $220
This workshop will provide you with skills and knowledge that will help you with weddings and portrait work: how to select a location and find the light; capture people's character and individuality; and other portrait tips and techniques. Knowing and understanding these techniques will enable you to create dramatic portraits by choosing the right setting, lighting and posing of your subjects. Or just come and practice your skills and have some quality 'me' time with fellow minded photo people.
Fabulous foto experience – Gift vouchers available
$220
Various Locations – Canberra landmarks, wild animals, botanic gardens/rainforest, lookouts, Tidbinbilla – 3 hours of expert guidance and personalised tuition from professional AIPP accredited photographer, and teacher with 25 years' experience at tertiary level. You will learn about your camera and discover how to apply photographic skills and techniques on location. Makes a great GIFT VOUCHER for locals or interstate visitors. Learn how to see the light, create stunning imagery and conquer your camera – all by walking with professional photographer:Irene Lorbergs – check Facebook Canberra School of Photography
Walk on the Wild Side at the Zoo  – $220
– 12+ yrs of age to 89 – all welcome
you'll come home with some really wild photos!
AND ask about

One to One private tuition

photographic encounters at the Zoo (or your choice of venue, e.g. Botanic Gardens, Tidbinbilla, Rose Gardens, Canberra icons)  with special privileges, entry, coffee, notes all included – $470 (3 hours)
Walk on the Wild side with Canberra School of Photography at the National Zoo & Aquarium.  Three-hour workshop, all levels, DSLR or compact digital. Get your camera off Auto and take control.  Learn and apply techniques immediately and you'll be amazed at how quickly you'll capture the big cats and all the other photogenic animals with this exciting exposure to our zoo.  Young adults to grandparents all welcome!   check Facebook Canberra School of Photography Ring 0412412223 and make your booking without delay. 
Shooting in RAW format – post production/digital workflow/Photoshop/Adobe Lightroom/Aperture
 Not getting the impact with your images that you're looking for?  Lacking that 'WOW' factor even though you know technique?  Learn how Pros shooting  RAW and with post production skills using either Lightroom, Aperture and Photoshop – you can lift your game – suitable for pc and mac
 Come and see what all the fuss is about and why your photography will never look the same again when we simplify and demystify shooting RAW by giving you a digital workflow and postproduction techniques applicable to all cameras and mac and pc users alike.
Testimonial
Photography has been my passion for a few years now, and with the help of Irene's course I've become a better photographer! I attended 8 Weeks to Photographic Success a couple of years ago now after I had purchased my first dslr. I thought (wrongly!) that if I spent more money on camera gear then my photos would automatically be better! I couldn't understand why my images were blown out, too dark or just plain blurry! That was when I signed up for the CSP course...(1/2)
Testimonial
(2/2)...Irene taught our class the ins and outs of the functions of our cameras, about ISO, f-stops, lighting etc. We went on photo excursions, did a studio shoot, and we received great advice and learnt many tips. We all left the course at the end being better photographers, and also being more confident in our picture taking! If you're thinking of doing a photography course, I'd highly recommend the CSP course with Irene!
Testimonial
Considering a career change into photography, but having never used a digital SLR camera before, I enrolled in Irene's 8 Weeks to Photographic Success course. The course was fantastic because it gave me a good understanding of the fundamental principles in a relaxed environment, and allowed me to develop an e-portfolio. I particularly enjoyed the field trip to the zoo. After the course I went on to enrol in a Certificate IV in Photo Imaging at TAFE. I think the course was very good value and Irene was an excellent (and very patient!) teacher. -Emily
Testimonial
Having worked as a photographer when I was younger under close supervision I moved away from photography while the evolution of Digital was being created. Determined to get back into it, I attended Irene's 8 Week Course to Photographic Success and re-learnt all the skills needed to run a professional photography business. I credit all my new digital photographic skills and success to Irene's relaxed, easy to understand and motivational course.
Without this course I still think I would be struggling in the world of Digital.
Testimonial
In need of a new career direction, I took the 8 Weeks to Photographic Success digital photography course with Irene Lorbergs. The course inspired me to get creative with my camera, and with the tips and tricks Irene taught me, I had established a business in Canberra doing two or three photo shoots a week, and within four months I had enough images to put together a website to promote my work. I would like to thank Irene for her encouragement and professional advice, without which this new venture would not have been possible.
Testimonial
Thanks Irene for a great day packed full of useful information. As you know, I am currently studying my Diploma in Photography Online and sometimes this is a little hard... but your Digital Photography in a Day course made so much sense. No second guessing myself like the online course, straight up information that was easy to understand and explained in a clear and concise way. I cannot wait till the next course!
Testimonial
I've always enjoyed photography, but never managed to capture "good photos" with my camera. I decided to complete Irene's Digital Photography in a Day photo course. I was apprehensive because I was a complete rookie and didn't want to make a fool of myself. There was no need to worry at all. Irene made everyone feel at ease. By the end of the day I "knew" my camera and was now armed with many of Irene's tips and tricks...(1/2)
Testimonial
(2/2)...Inspired and confident I attended Irene's 8 Week Course to Photographic Success a short time later. I met some lovely people and Irene's approachable manner and generosity with advice and time made it all the more enjoyable. I have since upgraded my camera, bought more lenses and even studio lights. I still enjoy taking photos but now, thanks to Irene, I know the "good photos" I see will look the same when captured with my camera. Thanks Irene.